Hello, friends. Is everything all right with you?
In Japan, the Fukushima problems are still going worse. Kyushu is far, but we cannot stay uninfluenced by the problems. Almost all reservations from abroad have been cancelled.
Well, we will not complain. I am praying everyday for the suffering people in Tohoku districts.

This month, I would like to show you a 100 year-old building in downtown Karatsu. It was renovated, and is open for the public now. I hope you like this.

This is a story of a building, and at the same time, it is a history of Karatsu, and the great people who were there.
In 1885, Kotaro Oshima, who was at that time only 26 years old, started a business of banking. He founded the Karatsu Bank in Oishi town of Karatsu.
In 1912, Oshima wanted to move his bank to the center of the city, so he asked his friend Kingo Tatsuno, the most famous architect, to design his bank.
Tatsuno was too busy as the very top of Japanese architects, so he made one of his apprentices, Minoru Tanaka design this building with Tatsuno's directions.
The building was made with Tatsuno taste, with bricks and stones.

In the meantime, the Bank of Karatsu was absorbed by another bank, and until 1997, the Bank of Saga used this as the Karatsu Branch.
The building was donated to Karatsu city at its retirement as a bank, and after a long period of repairing, it is now open to the public.
We can use this as a concert hall, or gathering places, or a gallery.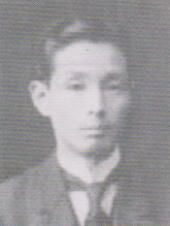 Minoru Tanaka(1885-1949)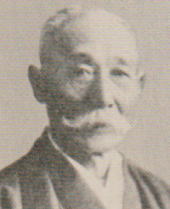 Kotaro Oshima(1859-1947)

Mr. Toshikazu Kitajima, the Supervisor, invites you to see this building.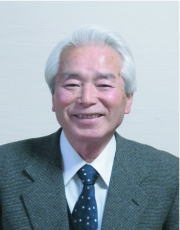 "Welcome to Karatsu Ginko! Please enjoy your time trip."


The Bank of Karatsu was built in 1912.
Dr. Kingo Tatsuno
Brick type tiles and granite
Before the renovation
During the renovation
We could see the process of renovation twice during the period.
Just before the renewal open.
Interior renovation made this building return to the old bank, with a counter and iron fence.
The safe is still here.
Opening reception (March, 2011)
Renovation finished!
Inside
Do you see mantlepieces on the right?
Seen from the other side of the upper photo
Stairs seen from the 2nd floor
Beautiful ceiling

 The basement of this building is used as a restaurant. The chef Yoshino is our friend. When you come to Karatsu, shall we have lunch here together?

I really hope that this 100 year-old building will be in existence for another century or more. No fire, no quake, no tsunami, no Bankrupt!
Thank you for visiting this page. Hope to see you next month again.



---