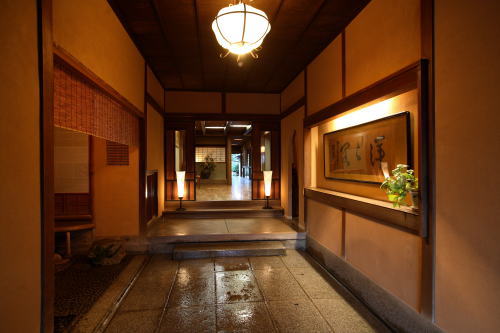 Welcome to Yoyokaku!
This is the Genkan (Entrance) of Yoyokaku.
The floor is wet. To water the stones before the arrival of the guests is the sign that we are ready to welcome you.

You are requested to take off your shoes here.
You wear slippers inside the house.
Large size ones available.