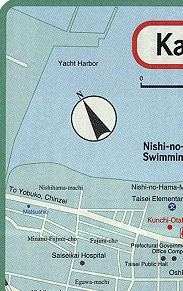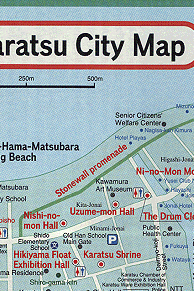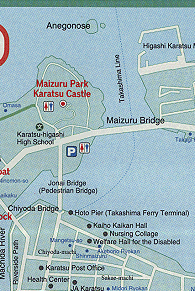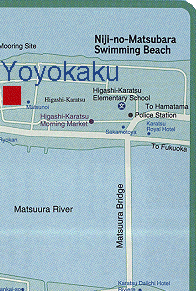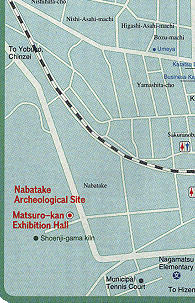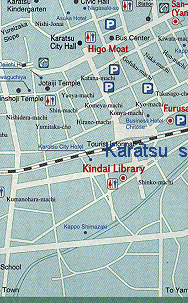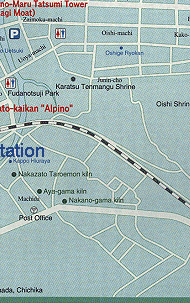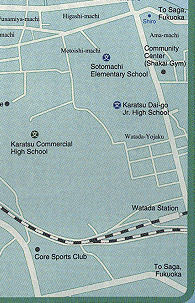 How to get to Yoyokaku.


Do you see Matsuura Bridge on the map?
And Maizuru Bridge?

In between Maizuru Bridge and the north end of Matsuura Bridge, there is a traffic signal at the upside down T roads.

Then at the second corner on the left, you will see a small cigarette shop, and here please turn to the left.

You will find Yoyokaku on your right. An old wooden two-storied building.

The parking lot is around the far corner of the building.


Thank you.